The accommodation and systems used in the current tapping chamber were completely renovated in 2012 and it now complies with the latest Safety, AEO (C-TPAT) and GMP requirements. The fact that regulations will only become stricter in the future has been taken into account in the design and lay-out of the building, the paved surfaces and the drainage system.
Stubbe has its own fully automatic filling line, with a maximum total capacity of 600 barrels of 200 litres and/or 100 IBCs of 1000 litres per day. Because of the large diversity of products and the necessity of preventing intra-product contamination, Stubbe has installed an advanced rinsing system. Contamination is also prevented through the use of multiple product pipes, hoses and filling lances. After filling, barrels are automatically placed on pallets in the Zijderlaan warehouse. To verify that products are free of contaminants, samples are taken from each batch. Barrels can be sealed with nitrogen overpressure on request and products with a temperature up to 180 degrees Celsius can be processed.
We have worked intensively together with our partner Zijderlaan in Stolwijk in this area since 1995. Stubbe carries out the filling work and Zijderlaan takes care of the warehousing and further distribution. Operating in this way enables us to utilise each other's strengths and provide high-quality services.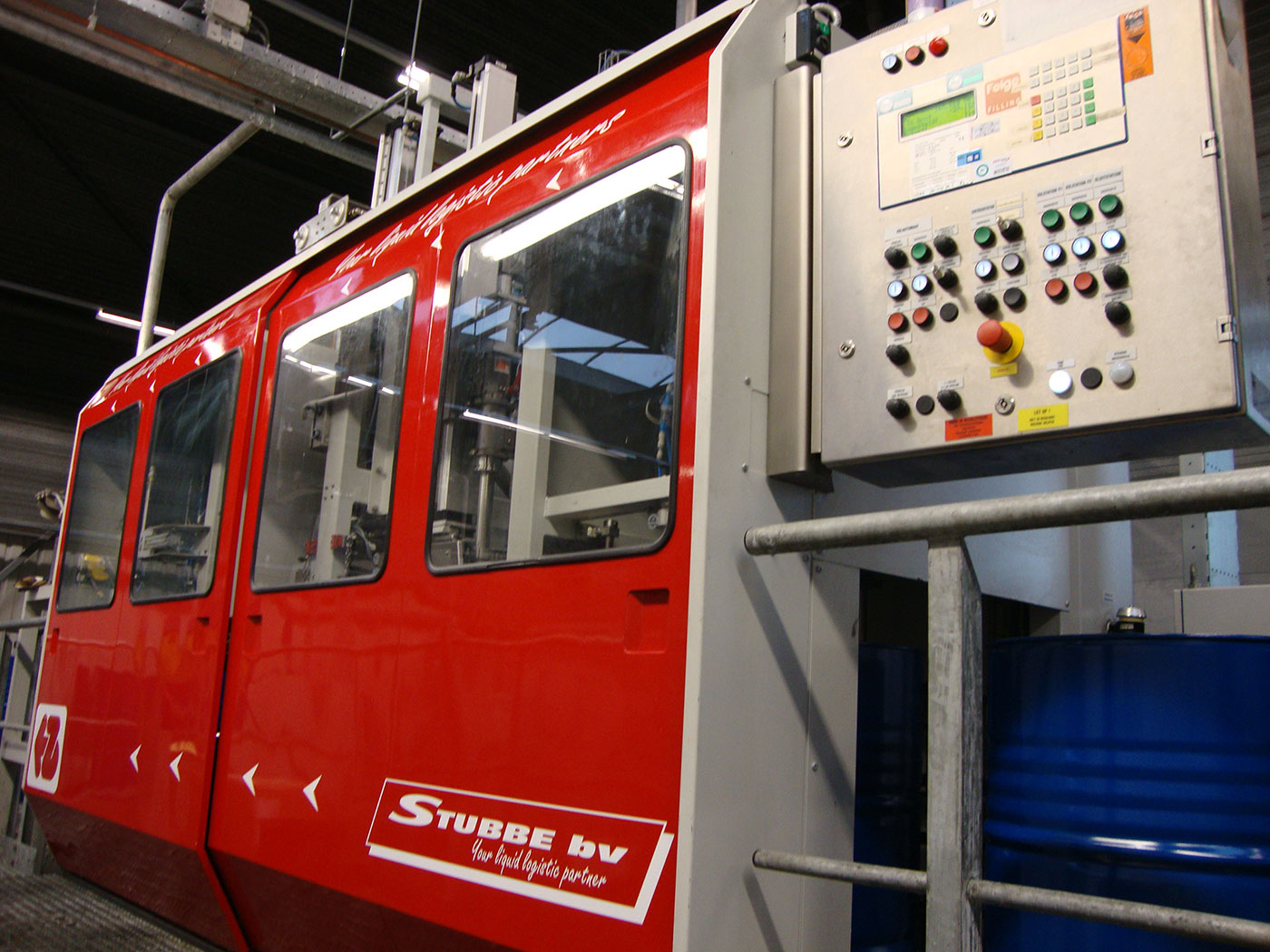 "Total logistics service completaire services"