At our premises in Gouda, we have enough space for storing approximately 100 TEU.
Stubbe has had the status of official customs depot since 2008. This means that paying duty on imported goods can be postponed until a destination has been found. Liquids can be immediately transported in the correct quantities and packaging, which can easily save hundreds of euros.
Our eight storage tanks were made and put into operation in 2010. Each tank has a net storage capacity of 192,000 litres, is made from corrosion-resistant stainless steel, completely insulated and fitted with external heating coils. Stubbe can also blend liquids with stirring apparatus and, if necessary, can place a nitrogen blanket over a product to prevent oxygen contamination. In the framework of legislation, ATEX safety regulations have also been taken into account and the instrumentation has been aligned in such a way to allow the storage of products in Class 8, 9 (and, to a limited extent, 3).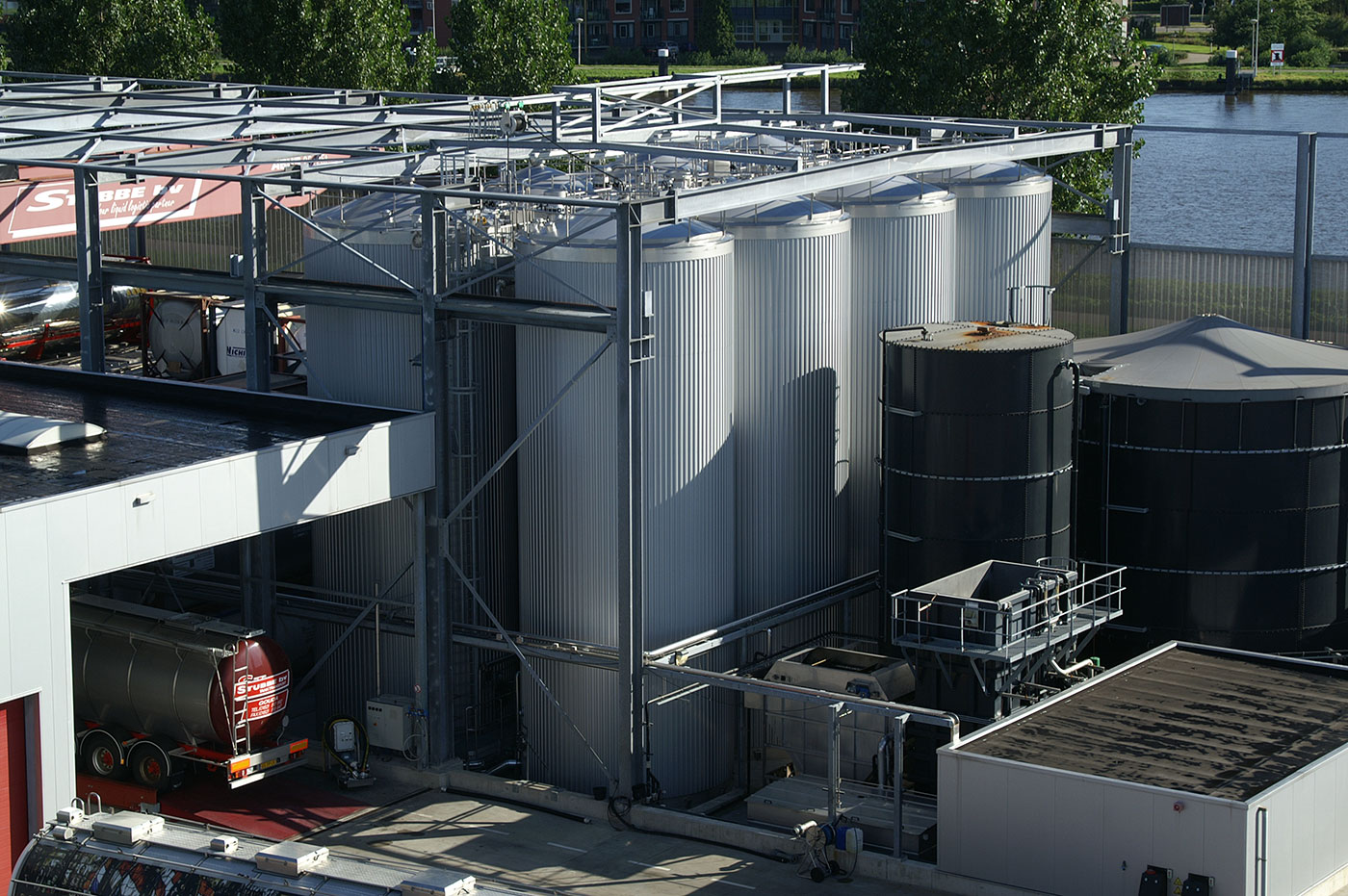 "Total logistics service provider with complementary services"