Transhipment
Our depot has a weighbridge that is accurate to 20kg for transhipment to and from containers and/or tankers. Our transhipment facilities can be used for both heated products (up to +100 degrees Celsius) and ADR Class 3 products under a nitrogen blanket. For the transhipment of flammable products, we have an explosion safety certificate issued in accordance with the ATEX Directive. During transhipment, both tankers are earthed to avoid the risk of static electricity causing an explosion.
Filtration
We can effectively filter contaminated products and thus prevent their destruction.
Blending
In certain situations, it may be necessary to blend products (for example, with water). This can be done extremely accurately with our weighbridge. In addition, some products can leave deposits during storage. Our stirring apparatus can be used to make them homogeneous again.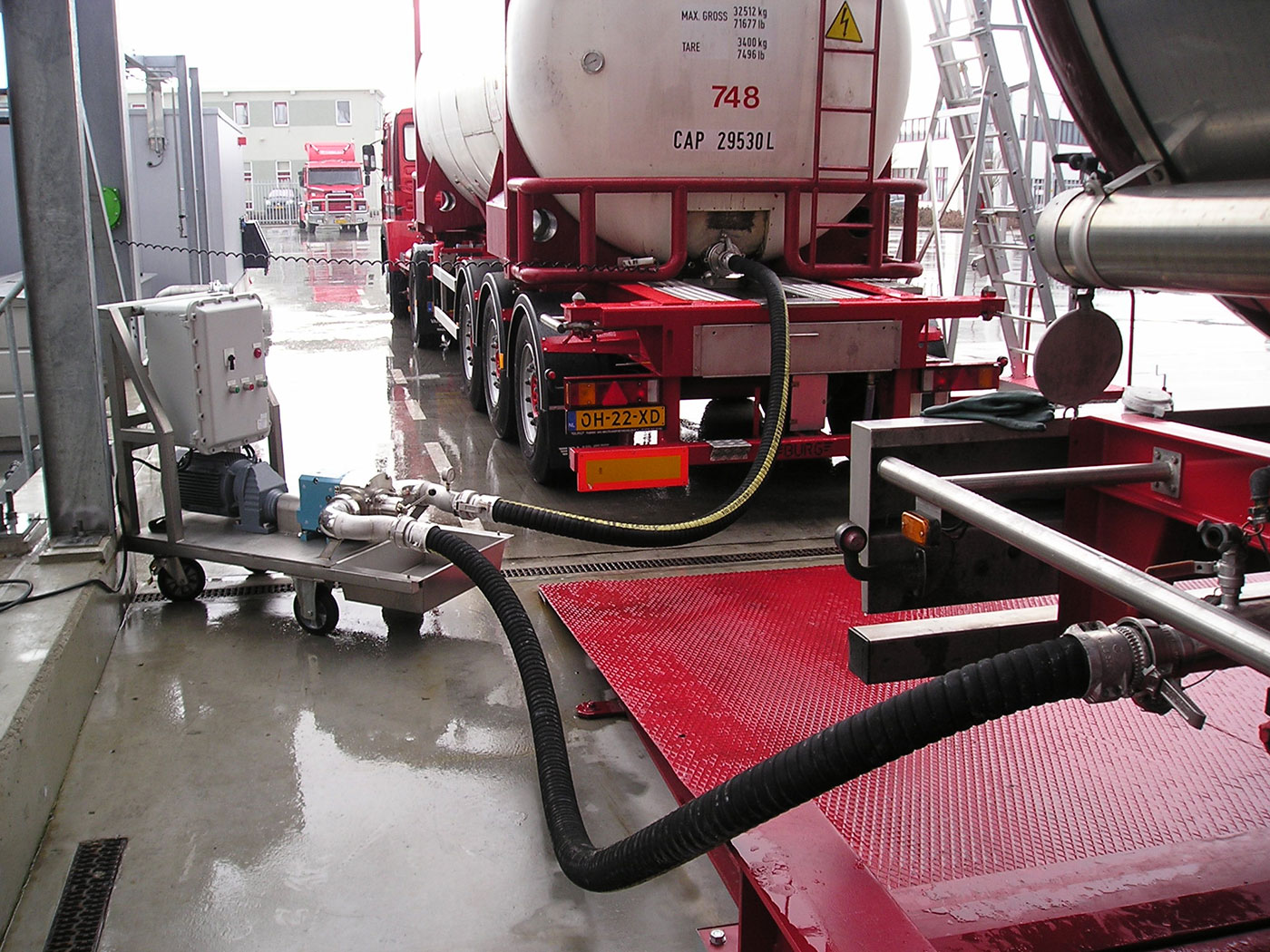 "Total logistics service completaire services"