Stubbe carries large quantities of liquids on tanker trucks or in containers.
Stubbe has its own complete fleet of vehicles with which we can meet any request for tank transport in our work area - the Benelux, Germany and France.
- 10 trucks
- 30 trailers (25 - 60m3)
- 60 tank containers (25 - 40m3)
- 55 chassis (20Ft - 30Ft).
Our trucks are operated by well-trained and highly motivated drivers. Regular topics for in-service training courses are product knowledge, cleaning techniques and ISO/GMP. In addition, driving defensively and economically frequently receive attention.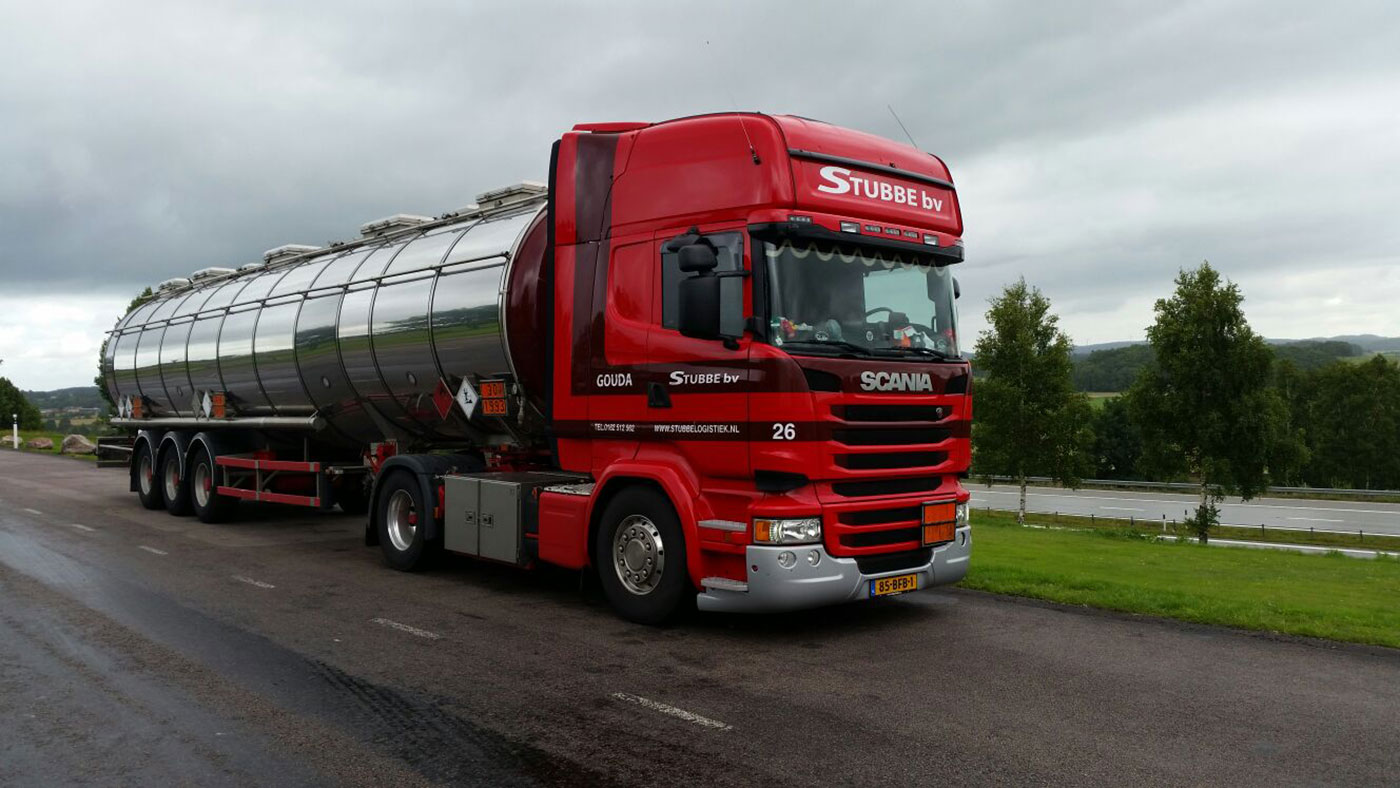 "Total logistics service completaire services"