Big – bigger – biggest
Stubbe has eight stainless steel storage tanks, each with a capacity of 200 m3. Each tank has its own pipeline system to facilitate loading and unloading operations. The storage tanks are also equipped with an agitator and external spirals for heating by means of steam.
Loading and unloading is performed via the weighbridge, which weighs everything that enters and leaves the tank to the nearest 20 kg. Tank containers, tank trailers and flexitanks can consequently be loaded and unloaded from and onto the storage tank.
Stubbe cleans the storage tanks in-house. We can present the client with a certificate upon successful completion of the cleaning process if desired.
Our storage tanks are also suitable for the storage of excisable products and products for which import duties have not yet been paid. Stubbe holds an AGP (Excise Goods Warehouse) licence and an AEO (Authorised Economic Operator) licence for this purpose. We can additionally provide storage tanks with Halal/Kosher/GMP+ certification if desired.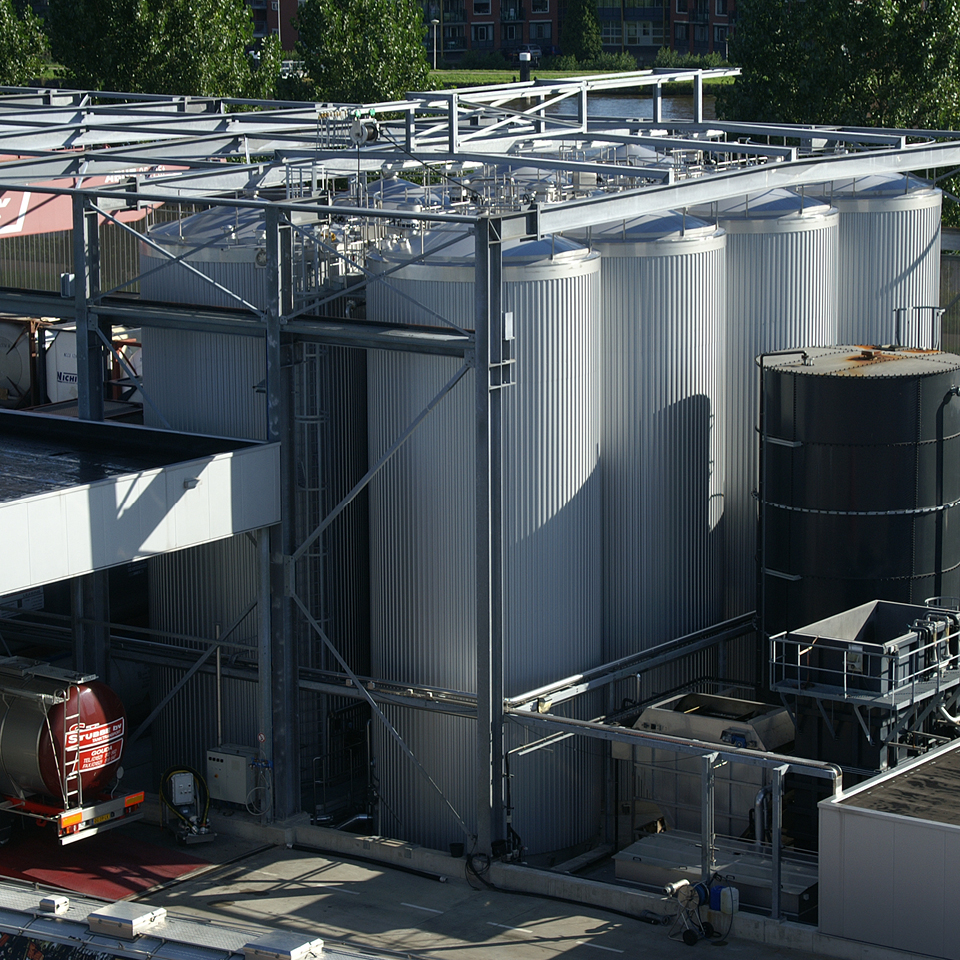 Contact us to discuss the possibilities