Where it all begins
Transport is the common thread that runs throughout our organisation. It's where it all begins (and where the Stubbe story first began). Regardless of your transport requirements, Stubbe has the perfect solution! Including the transport of:
(Flexi)tanks from the port of Rotterdam to the Stubbe site;
A (heated) tank container from a Stubbe site to your customer premises;
Filled products in drums/IBCs to various destinations within Europe;
IBCs/drums to a Stubbe site for speedy connection with our additional services.
We have a comprehensive fleet of in-house vehicles and a reliable and flexible workforce to manage the interfaces between our various logistics services on a daily basis. Our drivers are trained in defensive and economical driving techniques and are familiar with ISO22000, GMP+, Kosher, Halal, Excise and ADR requirements.
Stubbe owns:
10 trucks equipped with compressors
40 trailers (25 – 60 m3)
60 tank containers (25 – 40 m3)
70 chassis (20 – 30 ft)
We also utilise the Green Heart Corridor, an intermodal connection between the Port of Rotterdam and Bergambacht. This sustainable mode of transport enables us to effortlessly transport even large consignments to Gouda.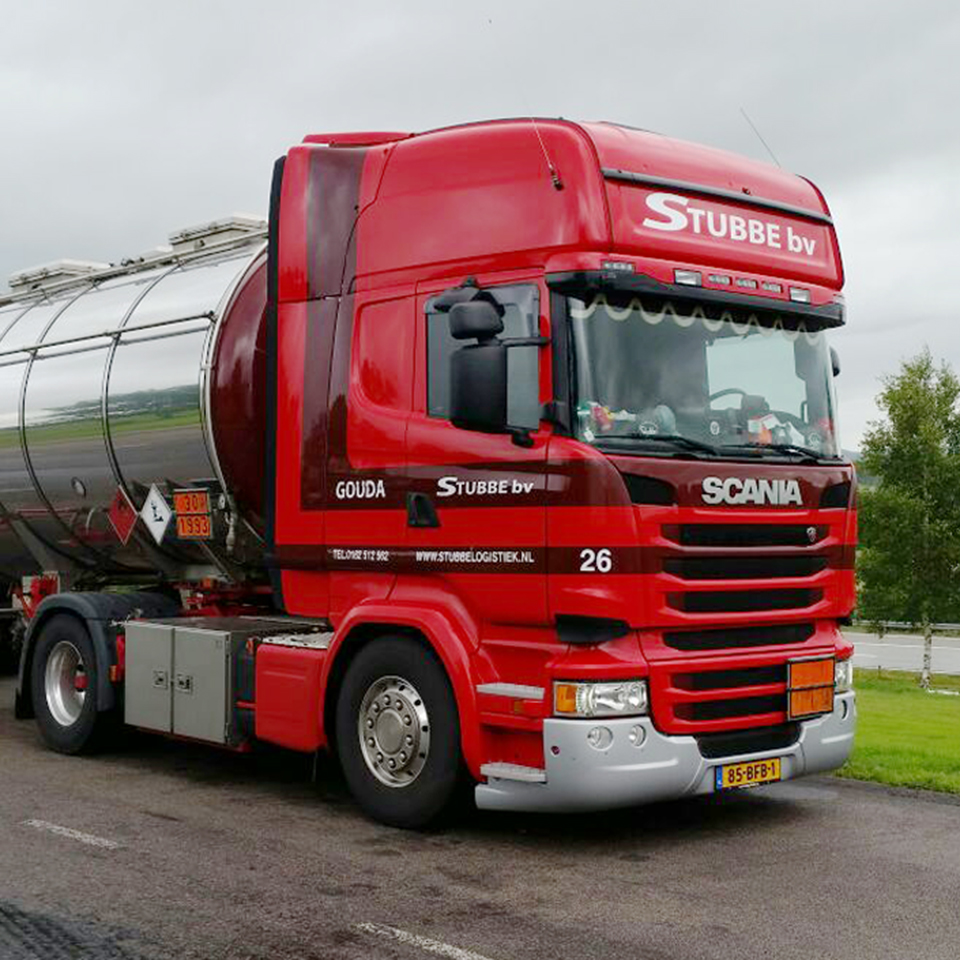 Contact us to discuss the possibilities