On time & checked for temperature
Stubbe can heat products that solidify at room temperature or are too viscous for processing. We heat tank containers and tank trailers using:
Steam
Hot Water
Electricity
Stubbe also has four heating chambers for heating drums and IBCs containing solidified or viscous products.
We provide more information about these methods below.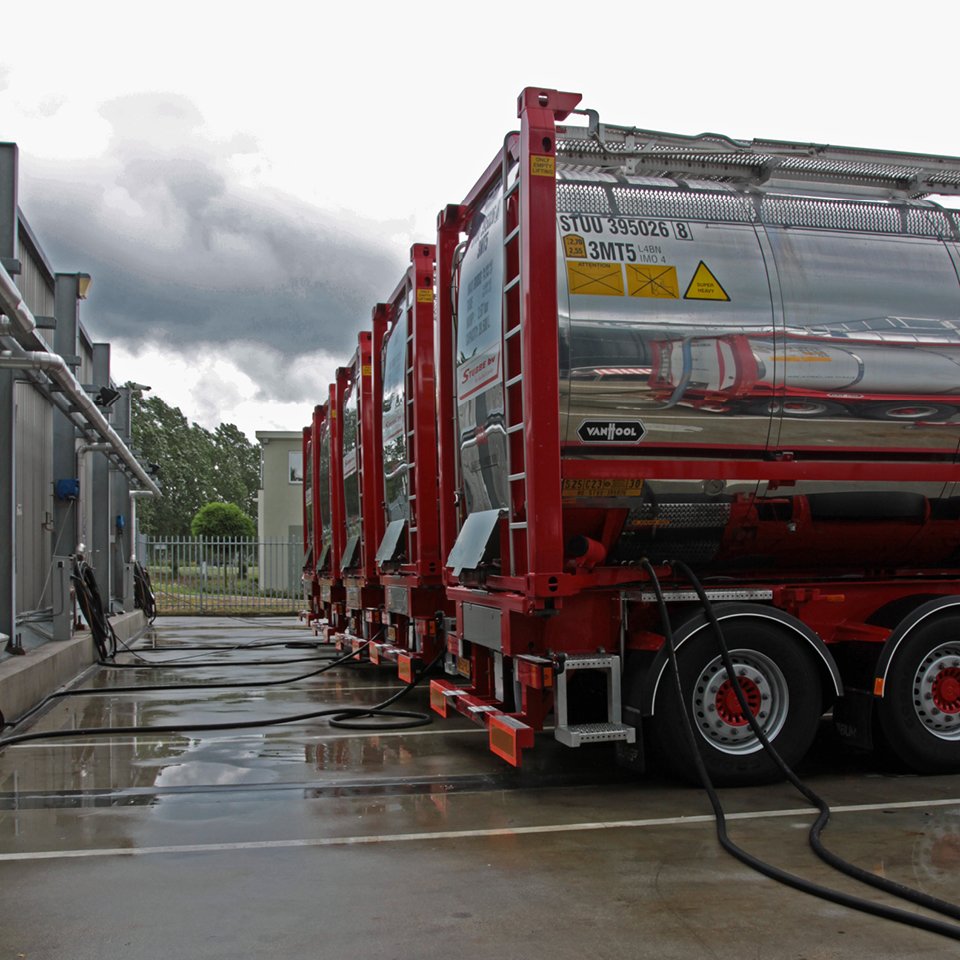 We use our low-pressure steam process (1.5 bar) to heat products in a controlled manner up to 130 degrees. Our high-pressure steam (4 bar) process enables us to achieve up to 150 degrees.
The temperature is controlled throughout the heating process using a dipstick. This dipstick is wirelessly connected to the steam supply. As soon as the desired temperature is reached, the supply is automatically switched off. The temperature is subsequently allowed to drop 5 degrees. The supply is then re-connected to reach the desired temperature.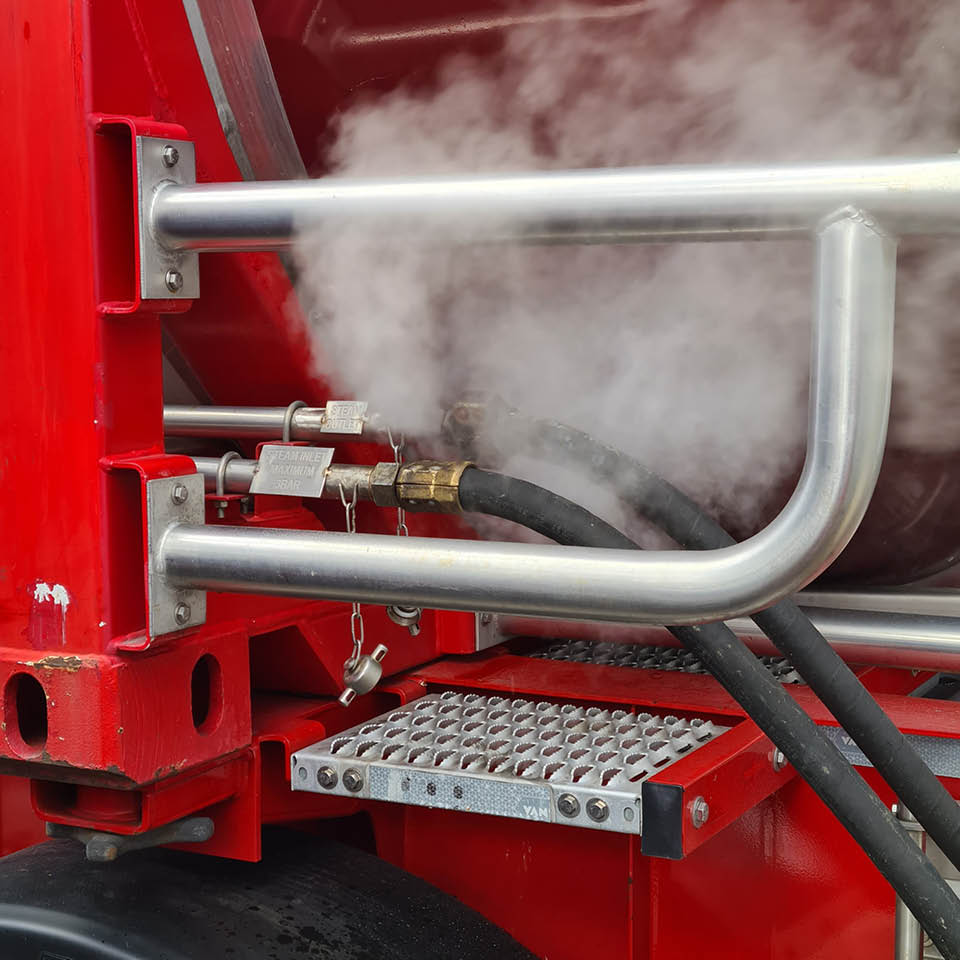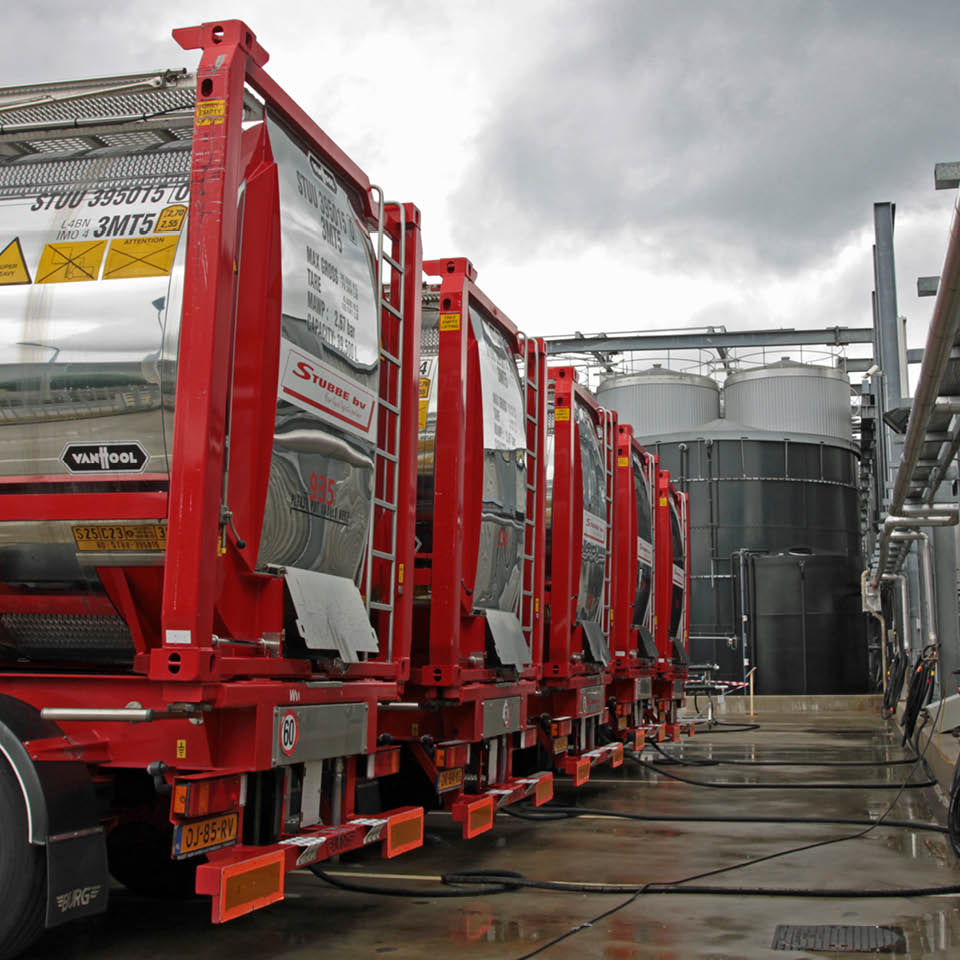 The specifications (colour/composition) of sensitive products can change if the contact temperature is too high. Heating with hot water is the ideal solution for this product group. The temperature of the water is set to a safe temperature in consultation with the client.
Stubbe has six high-insulation tank containers for the electrical heating of products up to 200 degrees. We can also heat third-party tank containers in combination with one of our other services.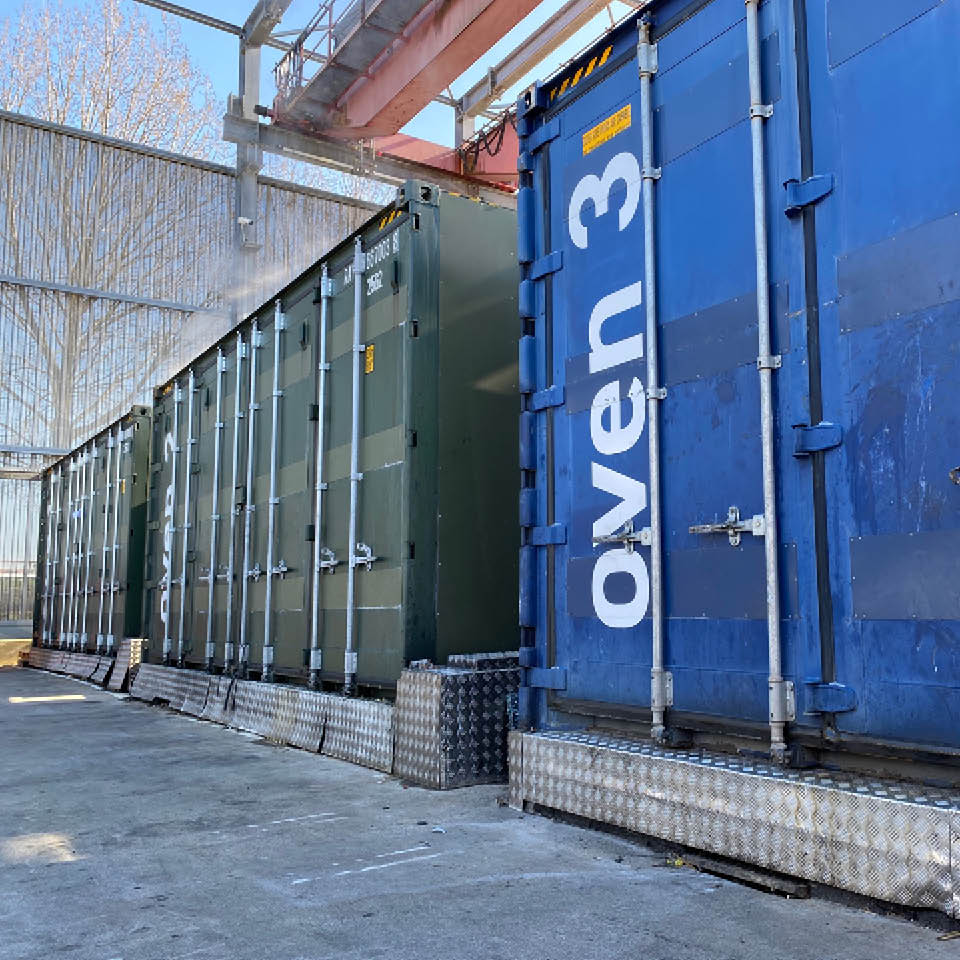 Stubbe has four heating chambers that can be used to heat drums and IBCs containing solidified or viscous products. We use circulating heat to make the products liquid or viscous enough for pumping.
Three of our ovens are capable of heating up to 100 degrees. These ovens have a capacity of approximately 75 drums or 20 IBCs and are located at our premises in Gouda.
Our Stolwijk site heats drums and IBCs and repackages them into bulk. At this site we also plan the orders that require refilling via filter following the repackaging process.
Contact us to discuss the possibilities