Clean & Go!
Our Gouda site has a state-of-the-art, three-lane tank cleaning located close to the A20 and A12 motorways. This tank cleaning facility supplies evidence of our high-quality cleaning process in the form of a European Cleaning Document (ECD).
We also process the resulting wastewater with the environment firmly in mind. We collect the wastewater in our in-house water-treatment unit, where we purify it until it contains less than 20% of the maximum permissible amount of residue. We subsequently dispose of the purified water via the sewage system.
We offer the following cleaning procedures:
VdF Procedure
Halal Procedure
Kosher Procedure
Innocent Procedure
Indorama Procedure
Eckes-Granini / PepsiCo
Polymer Industry Cleaning
GMP+ cleaning
We can also perform the following measurements:
ATP
Turbidity measurement
PH-value
Conductivity measurement
Naturally, we can also design a customised cleaning programme according to the needs of each individual customer.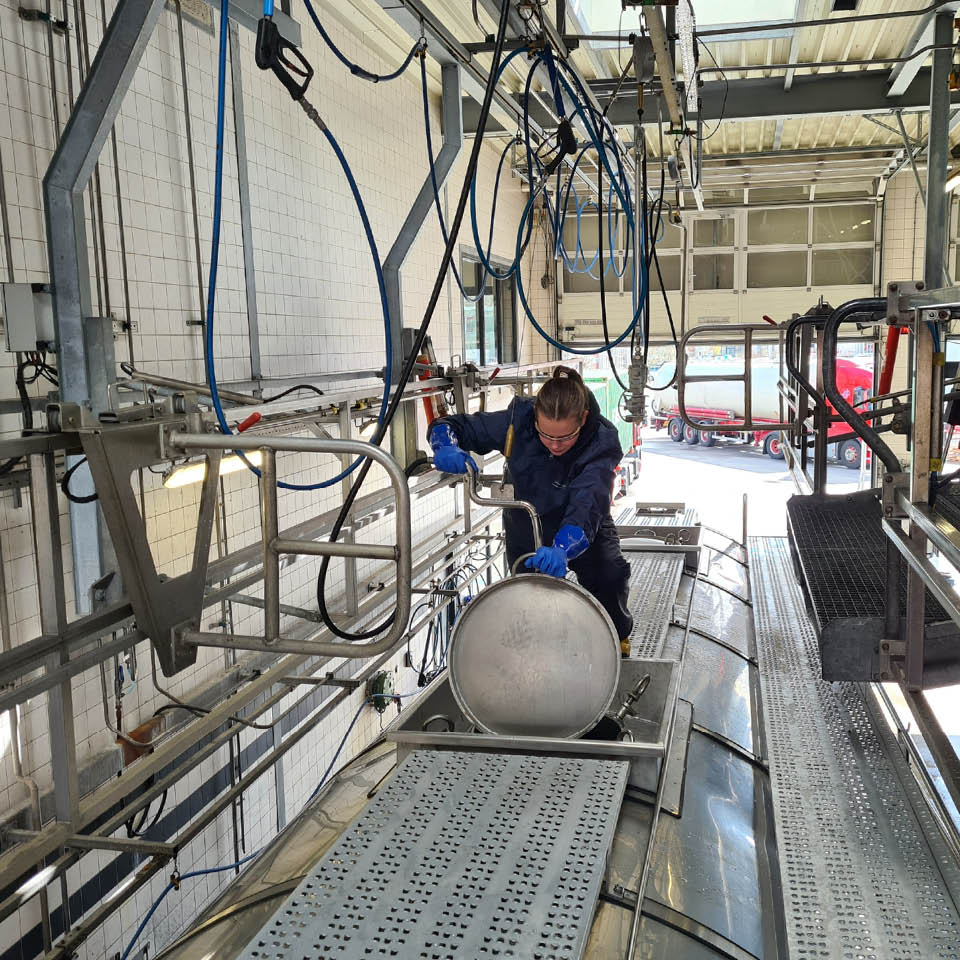 Contact us to discuss the possibilities