Safe and precise
Stubbe has extensive experience in the transshipment of a variety of products. We can also manage the transshipment of products heated to 150 degrees Celsius. We guarantee the quality of each product group by utilising separate pumps, pump types and hoses.
With our neutral transshipment of products, we service producers, traders and distributors alike. For example, Stubbe can arrange interim storage by means of a transshipment in the event that a client has ordered raw materials and cannot take receipt of them immediately. Stubbe can also provide transport and filling operations in combination with transshipment services, thus fully covering the clients' needs.
The transshipment process is performed using one of our annually calibrated weighbridges. Our weighbridges measure to an accuracy of 20 kg. We send a weight ticket to the client following the completion of each transshipment order.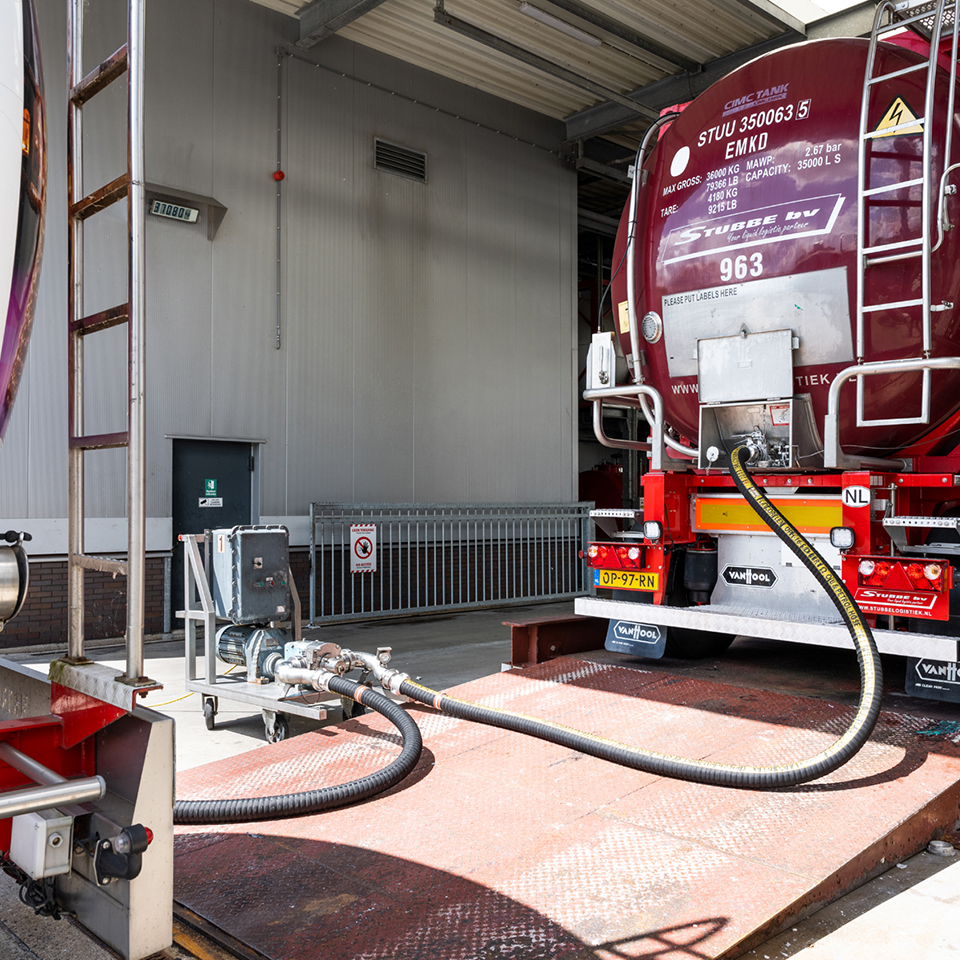 We can also use filters during transhipment, to filter particles from your product. Stubbe utilises the following filters:
GAF filter bags from 1 to 800 microns
Filter cartridges from 0.5 to 90 microns
Candle filters from 10 to 40 microns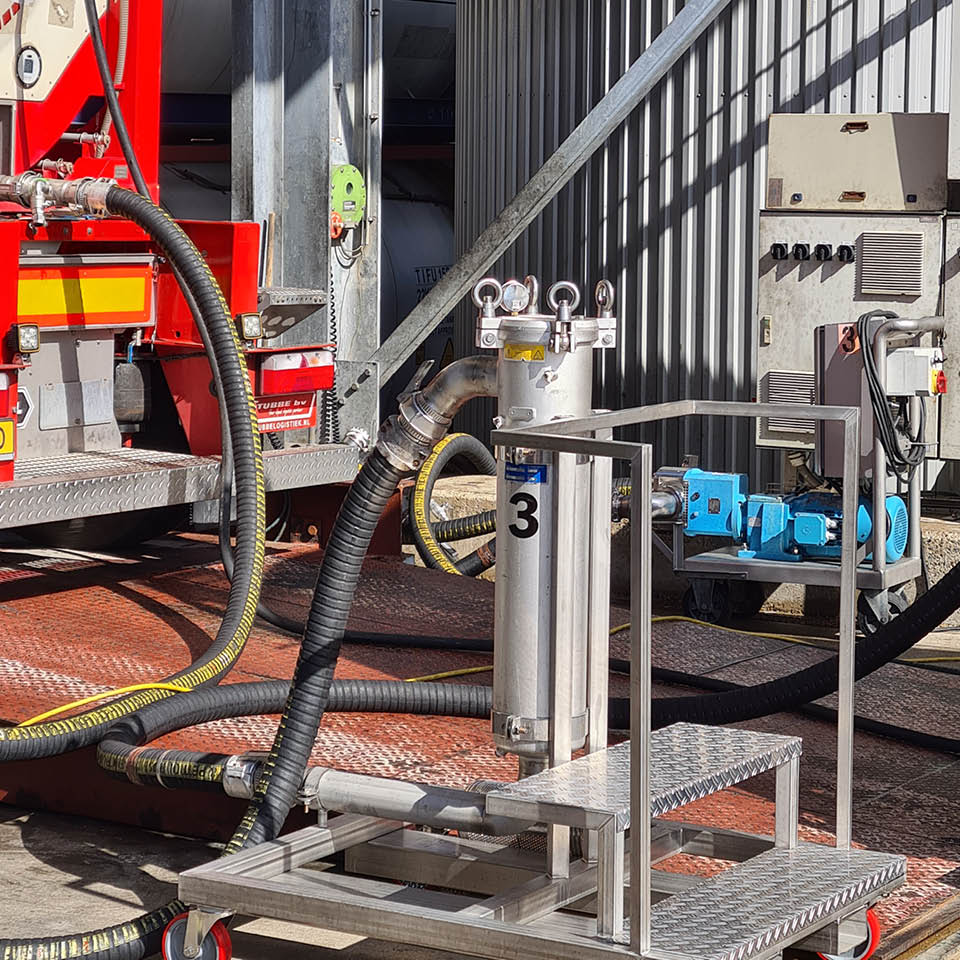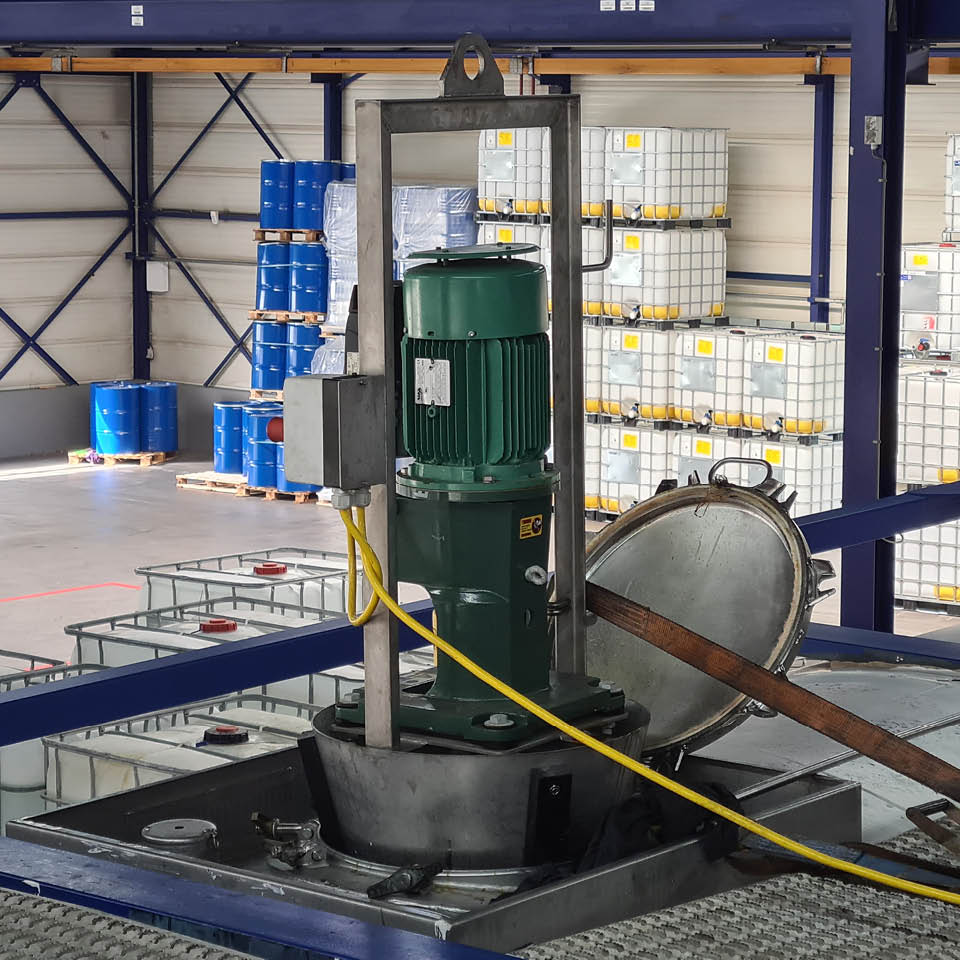 When it comes to transhipment, we can also blend different products in a tank trailer or tank container. Stubbe can additionally homogenise products by circulating them if desired. This involves pumping the product from the discharge line at the bottom, back into the tank via the manhole.
The following options are available:
Compressed air treatment
Compressed nitrogen treatment
Blending with the use of an EX-proof electric stirrer equipped with two agitators
Blending with the use of a compressed air stirrer equipped with two agitators
Homogenisation (circulating for up to 24 hours)
We can also perform these same activities for excise products and products for which no import duties have yet been paid. Stubbe holds an AGP (Excise Goods Warehouse) licence and an AEO (Authorised Economic Operator) licence for this purpose.
Contact us to discuss the possibilities